Announcing the Winners of the MCF Essay Contest 2018!
---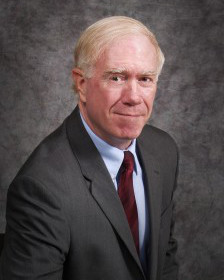 September 10-11, 2018
Critical Thinking Skills That Disarm Evolutionists
God's Word tells us to be "ready to give a reason", but few people learn how to apply the method of critical thinking as it relates to apologetics in general, and the message of creation in specific. Learn three critical thinking questions and a power question that will help you defend and strengthen your faith.
MCF locations map Bulletin insert Full-page flyer
Monday, September 10 (MCF North):
St. Mark Education Center
1840 E. Grand Ave.
Lindenhurst, IL

6:00 p.m.: Doors open
6:45 p.m.: Refreshments
7:00 p.m.: Presentation
8:00 p.m.: Q&A
Tuesday, September 11 (MCF West):
DVC Ministry Center
25W560 Geneva Road
Carol Stream, IL

6:30 p.m.: Doors open
6:45 p.m.: Refreshments
7:00 p.m.: Presentation
8:00 p.m.: Q&A
For more information, call 847‑356‑1433.
No charge; all are welcome. We do accept donations to defray expenses.
---
Look for more EVENTS here!
and more VIDEOS here!
---
Replacing Darwin: The New Origin of Species
The title of this presentation refers to the ground breaking book published by Dr. Jeanson in 2017. But rather than restating what was already available in the book, Dr. Jeanson reviews the history of the development of scientific thought as it relates to "the origin of species" and then branches out to new evidence, published after his new book - that the genetics of Darwin's finches may actually support creation better than evolution.
Level: about 9th grade and up
---
On this website (NOT connected to MCF), creation DVDs are streamed all day, 24/7/365. They are accessible through your internet connection. The service is free, but they do need donations to keep this ministry going. It reaches the English-speaking part of the world, anywhere the programs are not blocked. You can watch on your smartphone, tv or computer!