September 21-23, 2023
Hydroplate Conference
on Zoom
This is an (online) conference that offers possible answers to some of the most puzzling questions in earth science, such as:


Why do we find amino acids on asteroids, and limestone in comets?
What produced the world's massive volume of sedimentary rock?
Why is the near side of the moon so different from the far side?
Why are there seashells on top of Mt. Everest?
Why is radioactivity associated with continental granites?
The Hydroplate Theory offers a Biblical, yet scientific, scenario how the global flood of Noah's day completely rearranged the surface of the globe. It solves many of the problems that plague other tectonic theories. It out-performed NASA in predicting what would be found in comets and asteroids.
In addition to a dozen presentations by eight speakers, we will also offer a virtual "field trip" to the Grand Canyon to find out how it may have formed.
Yes, you can afford this conference! We only suggest a small donation, which is optional, and left up to you (suggested donation $20, students $10).
For schedule information and registration, visit hydroplate.org
September 30, October 2-3, 2023
Significance of Folds in Tapeats Sandstone at Grand Canyon
Not only was the Tapeats Sandstone rapidly deposited at the beginning of the Flood, but detailed investigation demonstrates it was folded while still soft as the Flood ended. Conventional geologists insist the Tapeats was deposited 502 million years ago, and then folded about 70 million years ago, but this evidence emphatically rules out 500+ million years.
Below are links to a slide and a printable flyer announcing the meeting, for each venue. If your church uses slides on screen for announcements, would you ask your pastor to include this? Or it can be used in printed bulletins.

Thank you!
Saturday, September 30
Image Flyer
Family of Faith Church
6645 West Steger Rd.
Monee, IL 60449
5:00 p.m.: Doors open
5:30 p.m.: Light refreshments
6:00 p.m.: Presentation
7:00 p.m.: Q&A
Beautiful Savior Lutheran Church
1501 Deep Lake Road
Antioch, IL 60002
6:00 p.m.: Doors open
6:45 p.m.: Refreshments & Announcements
7:00 p.m.: Presentation
8:00 p.m.: Q&A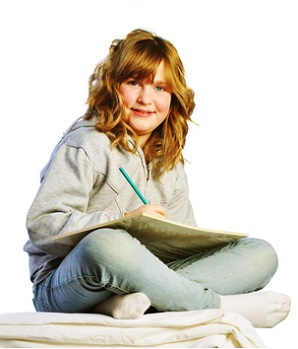 Student Essay Contest 2023 Results! (Finally!)
And the Winners Are...
Notice that our 6 winners come from 4 states, so having a live presentation event would not work. Their award certificates and prize monies are being sent by mail.
Note: The essays linked here have been put through one or more conversion processes to remove personal information and save them in PDF format, and provide headers and footer information. After this, they may not look just like the originals! If you encounter weird characters, or other issues, please contact info@midwestcreationfellowship.org. Thank you!
The Last Contest
Sadly, after 26 years, 2023 was the last year for the Student Essay Contest. In May, the MCF Board felt that the costs and effort were not justified by ongoing low participation. Added to that, it is now possible for papers to be written by various artificial intelligence softwares, and distinguishing human-written from AI-created papers might be difficult or impossible.
So, THANKS!!! to all who made the effort to write papers, and to their parents and teachers who guided their efforts, in 2023 and all the earlier years! We sincerely hope the effort to write sharpened your thinking, your writing ability, and your appreciation for the amazing world and universe that highlight the existence of the Creator!
In the future, instead of spending $1500/year for prizes, MCF is looking for practical ways to support students who desire to participate in creation camps, such as Kerby's Equip Retreat camps. We are also expecting to work with Judson College on more local apologetics/creation camps!
So, stay tuned for what's coming in 2024!!
More Coming Events
September 21-23: Hydroplate Conference (online). (The website issue has been resolved, and it's available for registration!)
September 30, October 2 & 3: Dr. Andrew Snelling: The Folding of the Tapeats Sandstone in the Grand Canyon (MCF's meetings)
November 4, 6 & 7: Dr. Andy McIntosh: The Wonder of the Human Voice
December 2, 4 & 5: Dr. Jeff Miller: Recent Studies in Creation Science: Speleology, Seismites, Spades, and Sweat (MCF's meetings)
Pastors! Often our MCF speaker is available to speak at your church on the Sunday during the MCF series of meetings! If interested, let us know at 847.223.4730. (This is the Sivertsen residence.)
Video: The Spaghettification of Irreducible Complexity
MCF's July 2023 meeting with Dr. Rob Carter
Irreducible Complexity describes a system that requires all of its parts for it to function, for instance, a mousetrap. Cells need to make molecular machines, such as ATP synthase rotors. To make each protein to produce a rotor often requires hundreds of steps, but to produce those proteins, the functioning rotor is required.

The 'spaghettification' of irreducible complexity is a true Achille's heel for evolution.
Click here for links to collections of our own meeting videos, plus great sources of other groups' FREE online videos!