March 27, 2023
8:00-9:30 a.m.
Noon-1:30 p.m.
Breakfast or Lunch with Dr. Jason Lisle
These are open-ended Q&A sessions, with Dr. Lisle at both events. The public is welcome, and there is no charge!

If you're coming, please email Dr. Gene Crume (gene.crume@judsonu.edu). Include what you would like to have included in those discussions. He will connect you with the person coordinating the events for more specific information related to parking, dietary requirements, etc.
Judson University
1151 North State Street
Elgin, IL 60123
Meyer Science Center*
Lecture Hall 145
Wheaton College
(Corrected:) 430 Howard Street
Wheaton, IL 60187

(*Normally, The Creation Society meets in another room.)
This will be a short lecture with Q&A. Dr. Lisle has been asked to share:
About his journey of becoming an astrophysicist as a young earth creationist
Aspects of astrophysics that have confirmed and those that have caused difficulties for young earth creationism
How he has dealt with those that have caused difficulties
April 1, 3 & 4, 2023
For the past 200 years, paleontologists have attempted to understand how dinosaurs ate, saw, smelled, breathed and moved. As more fossils are excavated, more details have come to light; however, paleontologists' failure comes from not giving God credit as the Creator and Designer of all life...including dinosaurs. Join Tommy Lohman as he unpacks how these great animals once lived as we give glory to God.
Below are links to an image and to a printable flyer for the meeting. If your church uses images on screen for announcements, would you ask your pastor to include this? Or they can be used in printed bulletins. (Thanks!)
Temporary location:
Trinity Evangelical Christian Church 26900 S Will Center Rd Monee, IL 60449
5:00 p.m.: Doors open
5:30 p.m.: Refreshments
6:00 p.m.: Presentation
7:00 p.m.: Q&A
Beautiful Savior Lutheran Church
1501 Deep Lake Road
Antioch, IL 60002
6:00 p.m.: Doors open
6:45 p.m.: Refreshments & Announcements
7:00 p.m.: Presentation
8:00 p.m.: Q&A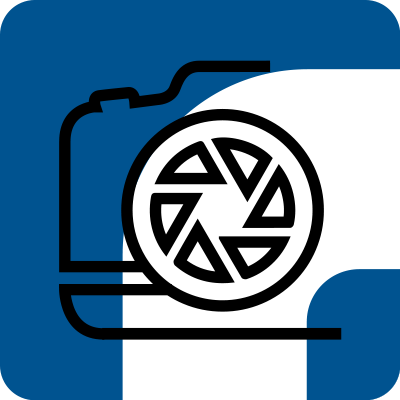 Thanks, ACDSee!
Midwest Creation Fellowship wishes to thank ACDSee.com, for giving us special consideration as a non-profit organization. They waived the business license fee for MCF's use of ACDSee's Ultimate Pack 2023. We're not a "business", and we're definitely non-profit, so this is appreciated!
ACDSee has been making software for management and editing of photos since 1994. Since then, they've expanded to editing RAW photos, with layers, video editing, tutorials, and much more.

A-a-a-a-a-nd, two of their products are on sale until March 22. You might check them out!
Essays Online!
If you've wondered what a winning essay looks like, they're now online for the 2022 Student Essay Contest!
Other years are also online -- see the "Essay Contest" link in the red menu bar above!
Student Essay Contest!

Entries Due April 30
Cash Prizes!
Parents: MOST of our students abandon Christianity by the end of their FIRST year of college, and some as early as AGE 10!
There is a concerted effort to destroy their faith, coming from schools, TV shows, and popular magazines and newspapers.
HERE'S A CHANCE TO HELP PREPARE THEM FOR THE ONSLAUGHT!
Get them looking for answers, and thinking!
Students ages 11 to 18 are eligible

Three prizes in each division:
Junior High: ages 11-14 ($100, $200, $300)
Senior High: ages 14 to 18 ($150, $250, $500)
There are hundreds, thousands, of possible subjects to write about. And this is one time there might be a cash payoff for writing a paper!

More information here !
Coming Events
April 29, May 1 & 2: Frank Figueroa: The Creator and the Little Blue Dot
May 18-20: MCF will have a booth at the Illinois Christian Home Educators Conference
June 3: 5 & 6: Michael Oard: Grand Canyon: Formed by Channelized Flood Runoff
July 8, 10 & 11: Dr. Jerry Bergman: The End of Human Evolution
August 4: Dr. Rob Carter at Hope Lutheran Church, Twin Lakes, WI
August 5, 7 & 8: Dr. Rob Carter: A Biblical Worldview of Science
September 9, 11 & 12: Spike Psarris: Thermodynamics Confirms Creation
September 30, October 2 & 3: Dr. Andrew Snelling: The Folding of the Tapeats Sandstone in the Grand Canyon
November 4, 6 & 7: Dr. Andy McIntosh: The Wonder of Migration
December 2, 4 & 5: Dr. Jeff Miller of Apologetics Press: topic TBD
Pastors! Often our MCF speaker is available to speak at your church on the Sunday during the MCF series of meetings! If interested, let us know at 847.223.4730. (This is the Sivertsen residence.)
Video: Creation and a Renewed Earth
MCF's February 2023 meeting with John Dingess
The Renewed Earth is contrasted with creation and the fall. Did God create light, or was it formed? Will the sun and moon last forever? What did the cherubim look like? Do you wonder what the earth will be like when God makes all things new? These and many more questions will be answered. The presentation will be a walk through Scripture, as we contrast the creation and fall to the fulfillment of all things.
Click here for links to collections of our own meeting videos, plus great sources of other groups' FREE online videos!