Announcing the Winners of the MCF Essay Contest 2018!
---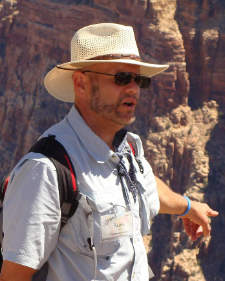 November 5-6, 2018
If The Foundations Be Destroyed
A review of our Christian heritage, and how the teaching of "millions of years leading to Darwinism" has undermined people's faith in the authority of God's Word as well as its significant impact on our nation.

MCF locations map Bulletin insert PDF Full page PDF
Monday, November 5 (MCF North):
St. Mark Education Center
1840 E. Grand Ave.
Lindenhurst, IL

6:00 p.m.: Doors open
6:45 p.m.: Refreshments
7:00 p.m.: Presentation
8:00 p.m.: Q&A
Tuesday, November 6 (MCF West):
DVC Ministry Center
25W560 Geneva Road
Carol Stream, IL

6:30 p.m.: Doors open
6:45 p.m.: Refreshments
7:00 p.m.: Presentation
8:00 p.m.: Q&A
For more information, call 847‑356‑1433,
or email mcfnorth@midwestcreationfellowship.org.
No charge; all are welcome. We do accept donations to defray expenses.
---
Look for more EVENTS here!
and more VIDEOS here!
---
Critical Thinking Skills that Disarm Evolutionists
God's Word tells us to be "ready to give a reason", but few people learn how to apply the method of critical thinking as it relates to apologetics in general, and the message of creation in specific. Learn three critical thinking questions and a power question that will help you defend and strengthen your faith.
Level: about 8th grade and up
---
On this website (NOT connected to MCF), creation DVDs are streamed all day, 24/7/365. They are accessible through your internet connection. The service is free, but they do need donations to keep this ministry going. It reaches the English-speaking part of the world, anywhere the programs are not blocked. You can watch on your smartphone, tv or computer!