Answers in Genesis Video Seminars
Wide range of great speakers and topics, at little or NO cost!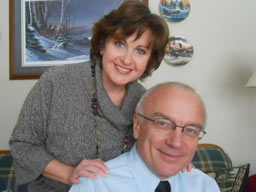 Conferences are usually scheduled on a Saturday and/or Sunday, often with multiple sessions for both adults and children. A mini-conference could be held on a weekday evening. Event formats can be tailored to the needs of your organization.
For more information, or to make arrangements, contact...
Mike and Tabra Gomski at mtgomski@answersingenesis.org (Chicago/northeast Illinois/southeast Wisconsin area)
Richard and Cathy DeVries at RCDeVries@answersingenesis.org (within 100 miles of Rockford, Illinois)
Helmut and Thea Welke at hdwelke@answersingenesis.org,
or phone 563-449-8111 (Quint Cities, Iowa)
If you are outside these areas, email David Brown at Answers in Genesis: DBrown@answersingenesis.org. His phone number is 859-727-2222, ext 253. (This info has been changed as of 8/5/2010.)
Request an event by filling out an online form at www.answersingenesis.org.
Have you ever thought of having a creation conference for your church, school or club, but the cost and complexity discouraged you? Answers in Genesis (AiG) now trains local volunteers to organize video conferences for you!
Volunteer coordinators
Mike and Tabra Gomski
The coordinators serve at no charge and supply the DVD presentations. They work with you to determine the details of the program. AiG provides advertising support, mostly at no cost; some at minimal cost to you. (How can you beat a deal like that?!)
AiG requests that an offering be taken at the event, and sells resources to provide answers from science and the Bible to counter teachings of evolution and compromised belief systems. (Finally getting answers to one's questions establishes the literal history of Genesis, giving credibility to the Gospel of Jesus Christ and all Christian doctrine.)