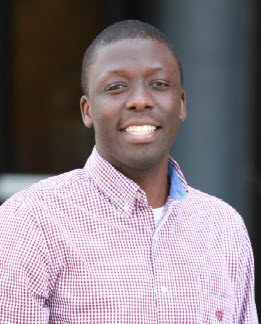 Amos Tarfa
M.S. Medical Physics, B.S. Chemistry & Philosophy
Amos Tarfa was born in Nigeria, and came to the United States to get his Bachelor's degree in Chemistry (Pre-Med) & Philosophy in 2007. After graduating in 2010, he decided to teach high school Science and Math for a few years.
His Masters in Medical Physics will be finished in Fall 2019.
He works as a Medical Physicist Assistant and a Math Consultant.
His 4 books include:
Why Do I Exist? A Christian Response to the Question of Purpose and Meaning of Life

Tools for Mastering Mathematics
His podcast Education and Faith is available on iTunes and Spotify.
His website: https://www.theadullam.com/
He and his wife Stephanie have 5 children.
Available Presentations:
The Unchanging Nature of Truth:

In an age where many people are trusting their feelings instead of Truth, we will be examining the nature of Truth and the fact that it does not change no matter what the culture says. We will see how Science, Math and Logic point to the Creator of the Heavens and the Earth. We will learn from the lives of Isaac Newton, Blaise Pascal and Leonhard Euler.

Can Science Explain Everything?

Can science answer every question? If not, why not? What questions are completely outside t he realm of science. Join us as we examine the history and philosophy of science. Discover why it is only through Biblical creation that science can even explain anything at all!