Pam Courtney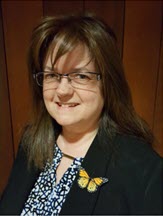 Education
Pam Courtney, author and speaker, graduated from Cardinal Stritch University with bachelor's degrees in Business Administration and in Management of Information Technology. She also holds associate degrees in Commercial Art, and Design and Photography.
Ministry
Pam is the Founder and Managing Director of the
Monach Adventure Teaching Ministry
. For over twenty years, Pam has presented monarch programs and lectures to a wide-range of audiences. She also serves on the Board of Directors, and as the Vice President, for the Creation Science Society of Milwaukee.
Monarch Adventure Ministry helps young and old better understand how the things that have been made clearly point to the Creator. Pam offers classes and interactive learning experiences year-round, teaching adults and children how to raise monarchs, from caterpillar to adult, and how to participate in tag-and-release migration tracking programs. All lectures include the amazing Gospel analogy in the life cycle of the monarch butterfly and teach Christian principles found in Scripture.
Science that Debunks Evolution! Pam's classes discuss that monarch butterflies are intelligently designed, they go through a complex metamorphosis process, miraculously navigate a round-trip intracontinental migration through Canada, the United States and Mexico, and pass the migration torch between multiple generations. These facts are observable and clearly debunk natural selection and evolutionary theory.