Midwest Creation Fellowship is a "young earth" creationist organization. We exist to encourage the Church, in particular, to trust that the Bible is telling the truth about history, including in Genesis chapter One. Our monthly meetings are open to all. Our Library-by-Mail is available to all members (and membership costs only $20/year). Our Student Essay Contest is for any students ages 11-18; membership is not required. We also have speakers available on a variety of creation topics!
Coming Events:
---
Essay Contest Papers Due April 30!
Prizes to $500!
There's still time to finish your essay!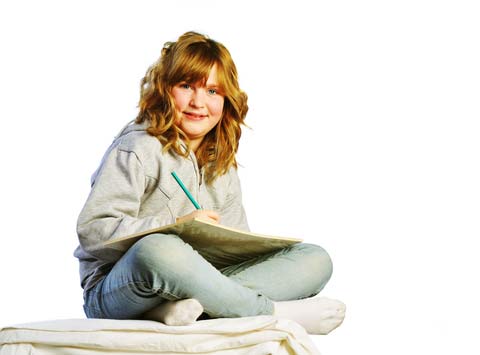 Essayists ages 11 to 18 are invited to enter their work in the annual Student Essay Contest, for cash prizes and a lot of learning! Pick your favorite animal, plant, cosmological question, or any topic that pertains to the creation/evolution issue, and research what the evidences are for and against this having come into existence by time and chance and the properties of the universe. Or discuss the effects of evolutionism on society (ex.: law, psychology, crime, etc.). Use your imagination! (Just don't use your imagination instead of evidence!) (more...)
Submissions will be accepted until April 30, 2018. Winners may be invited to present their findings to an autumn MCF meeting - although no one is required to make a presentation.
---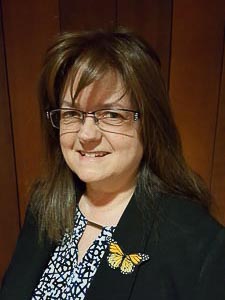 May 7-8, 2018
The Amazing Life Cycle of the Monarch Butterfly
Monarch butterflies are intelligently designed: they go through a complex metamorphosis process, miraculously navigate a round-trip intracontinental migration through Canada, the United States and Mexico, and pass the migration torch between multiple generations. Hear the Amazing Gospel Analogy in the Life Cycle of the Monarch Butterfly, which teaches Christian principles found in Scripture. (Migration maps) This will be a kid-friendly program!
Bulletin insert PDF Full page DOCX
Monday, May 7 (MCF North):
St. Mark Education Center
1840 E. Grand Ave.
Lindenhurst, IL

6:00 p.m.: Doors open
6:45 p.m.: Refreshments
7:00 p.m.: Presentation
8:00 p.m.: Q&A


Tuesday, May 8 (MCF West):
DVC Ministry Center
25W560 Geneva Road
Carol Stream, IL

6:45 p.m.: Refreshments
7:00 p.m.: Presentation
8:00 p.m.: Q&A
For more information, call 847‑356‑1433,
or email mcfnorth@midwestcreationfellowship.org.
No charge; all are welcome. We do accept donations to defray expenses.
---
Look for MORE events here!
---
Information: A Unifying Biblical and Scientific Perspective
YouTube video of MCF's January 2018 meeting with Dr. Kenneth Funk
To see the video in a larger size, please view it on YouTube. To get there, hover your cursor over the video, then click "YouTube" in the bar at bottom of the frame, on the right.
Consider in a new way the foundational significance of the concept of information and what it communicates, irrefutably, about the origin, design and function of life processes, as well as its relation to Scripture, the laws of science, extra-terrestrial intelligence and our ultimate eternal destiny.
Dr. Funk is a peptide chemist, retired after long and successful service in the pharmaceutical industry. He is now the Director of MCF-North, and a member of MCF's Board of Directors. He engages speakers for both MCF-North and, normally, for MCF-West, and has been heading up MCF's booth at the Lake County Fair.
Age Level: 8th-grade and up -- so don't be afraid to check this out! His many visuals are included.
We're sorry, but due to the dangerous weather, our volunteer videographer could attend neither the February meeting with Walt Sivertsen nor the March meeting with Rick McGough. (We really appreciate all he does for us!) We are considering having Walt repeat his during July or August, since very few people were able to attend during the snowstorm in February.
---
Look for MORE videos here!
---