MCF's April Meetings
What About… Human Evolution!
with Carl Kerby of Reasons for Hope
Discussion of the supposed evolutionary 'ancestors' used to "prove" human evolution including the world-famous "Lucy".
Carl is a great favorite with young audiences. Don't miss this!
Your choice:
Monday, April 6, 2015 in Lindenhurst, IL (more)
-- OR --
Tuesday, April 7, in Carol Stream, IL (more)
Schedule for both nights:
6:00 p.m.: (in Lindenhurst): doors open
6:45 p.m.: Refreshments
7:00 p.m.: Presentation
8:00 p.m.: Q&A
No charge, everyone welcome. We do pass the plate for help to Cover expenses of these meetings.
---
Homeschool Science Fair in Rockford, April 25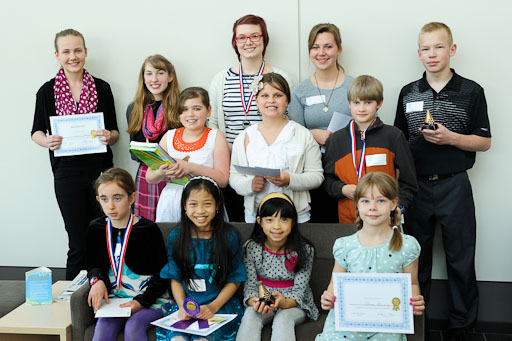 Want another chance for students in grades K-12 to use science knowledge to win something? Whether or not you write an essay for our Student Essay Contest, here's another way to get recognition for your explorations in science - the Northern Illinois Regional Science Fair (NIRSF).
You can build a model, such as a model of a heart or a rocket; or display a collection of something like shells, insects, tree twigs, or rocks; or do an experiment, such as to test different soaps to see which removes stains the best.
Prizes are shown in their website. Check it out!