New Downloads Page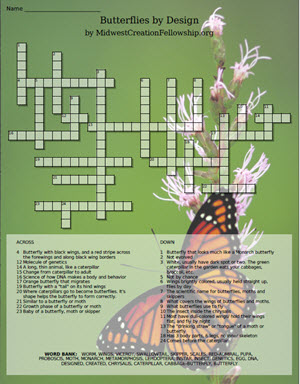 There's a new menu item above: "Downloads." You'll find a couple crossword puzzles and a couple take-along guides to the Chicago Field Museum's Evolving Planet Exhibit.
In line with our "Butterflies by Design" theme for the Lake County Fair, we've made a crossword puzzle. It should be fun. The answers are on the bottom; you just figure out where to fill them in. OR contact us and we'll give you a no-answers-shown version. Three pages: with picture, without picture, answers filled in. Print only the page(s) you wish!
We're on Facebook! facebook.com/MidwestCreationFellowship facebook.com/MCF-North facebook.comMCF.West
MCF's September Meetings--
September 14 & 15:
Tiktaalik and Other Fossils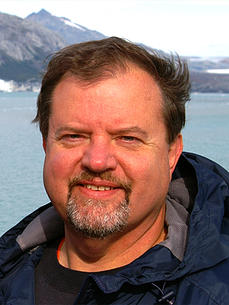 The Tiktaalik fossil is one of a handful of fossils used to prove that fish evolved into amphibians and eventually into you. He will review this deception along with other prominent fossils in order to 'dig up' the truth of the fossil record.
6:00 p.m.: Doors open (may be later in Carol Stream)
6:45 p.m.: Refreshments
7:00 p.m.: Presentation
8:00 p.m.: Questions & Answers
with Helmut Welke (President/Founder of Quad Cities Creation Science Association)
Locations:
Monday, September 14: St. Mark Education Center, 1840 E. Grand Ave., Lindenhurst, IL ("MCF North") (printable flyer)
and
Tuesday, September 15: DVC Ministry Center, 25W560 Geneva Road, Carol Stream, IL ("MCF West")
For more information, call 847-356-1433, or email mcfnorth@midwestcreationfellowship.org.
---
New Creation TV Channel - 24/7!
David Rives Ministries is proud to present the
"Genesis Science Network", a 24/7 television channel airing content from Answers in Genesis, CMI, Creation Today, and many more.
Whether you are watching from your television, computer, smartphone or tablet, Genesis Science Network brings you the best of Biblical Creation and Scientific programming
FREE of charge
.